People have many reasons to head for the hills. These are a few suggestions of what going on a Mountain Trek with us might do for you.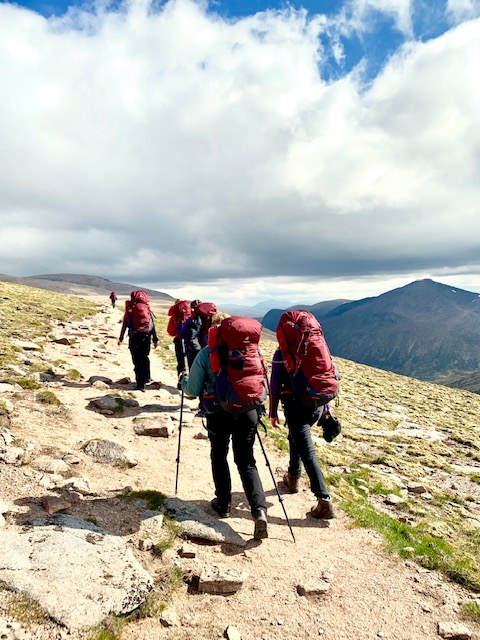 Wildcamp: Always wanted to sleep under the stars or wake up to a sunrise on a mountain plateau!? Fancy photographing stunning mountain scenery and wild life? Mountain Trekking can get you to magnificent places that no road or hotel can get you near.
Lift your spirits: Being in the heart of mountain environments and 'getting away from it all' are great ways of putting life into perspective and feeling mentally enriched.
Fitness and health: Walking is the most natural way of gaining and maintaining fitness. Multiday Mountain Trekking is ideal for this.
Challenge yourself: Mountain Trekking can be done at many levels. Challenge yourself both physically and mentally which, in turn, will boost your confidence and self esteem.  We can make your Mountain Trekking experience as easy or as hard as you want.
Prepare yourself: Give yourself the skills and knowledge to plan and undertake your own Mountain Trek in the future. Scotland, Europe and the wider world have a wealth of wonderful Mountain Trekking opportunities, which, once you have the confidence and know how, become more accessible.
Munro/Corbett bagging:  Multiday Mountain Trekking can help you complete a number of out of the way mountain summits without having repeated long walk ins and a return  to a base village each day.
Family Holiday: Why not have a different family holiday which is active, informative, adventurous, healthy, unique and fun.
Gear Trials: Get to understand the ins and outs of equipment needed to Multi-day Mountain Trek successfully. Try out our gear before buying your own.